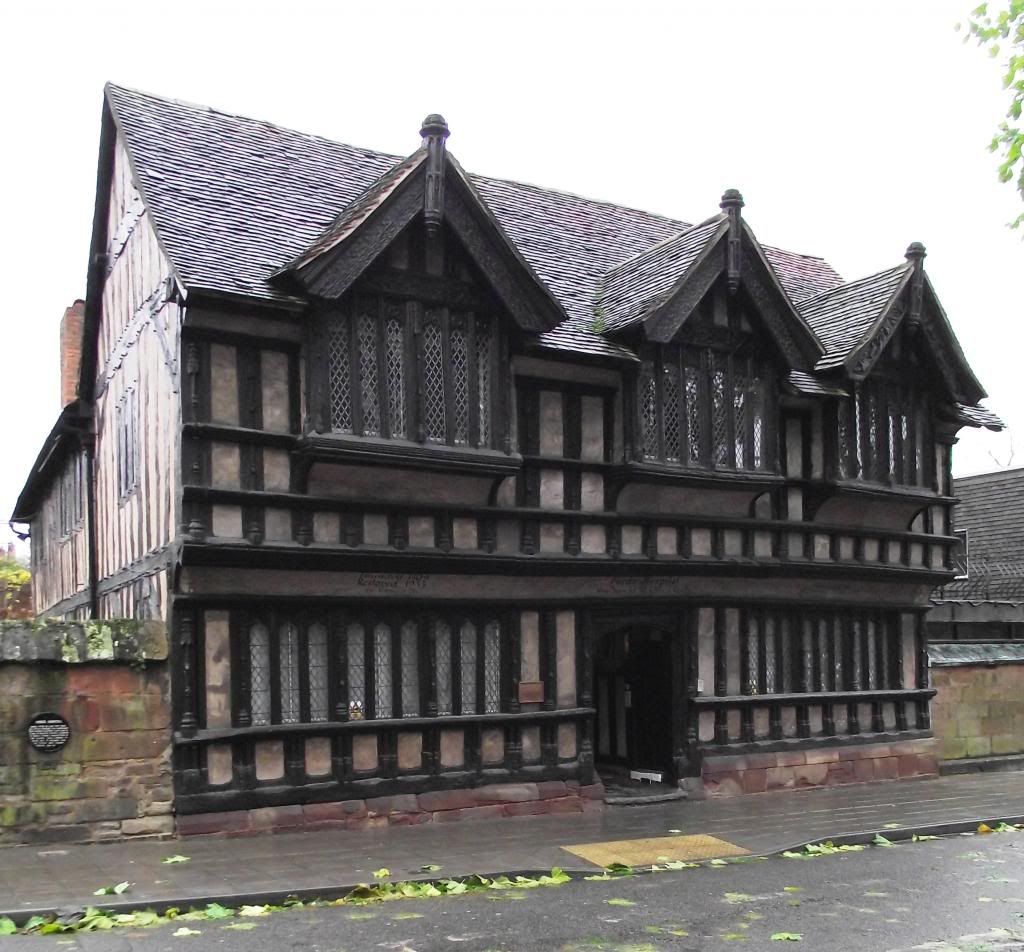 Ford's Hospital, in Greyfriars Lane, Coventry, was founded by the merchant William Ford in 1509. The almshouses originally accommodated five men and one woman. In 1517 further endowments extended the provision to shelter for six couples.
















One William Wigston provided a yet further endowment in 1529 to provide for another five couples. This makes Ford's unusual, in that very many almshouses provide for twelve aged persons or couples. Over 500 years later, the almshouses still fulfil their original function.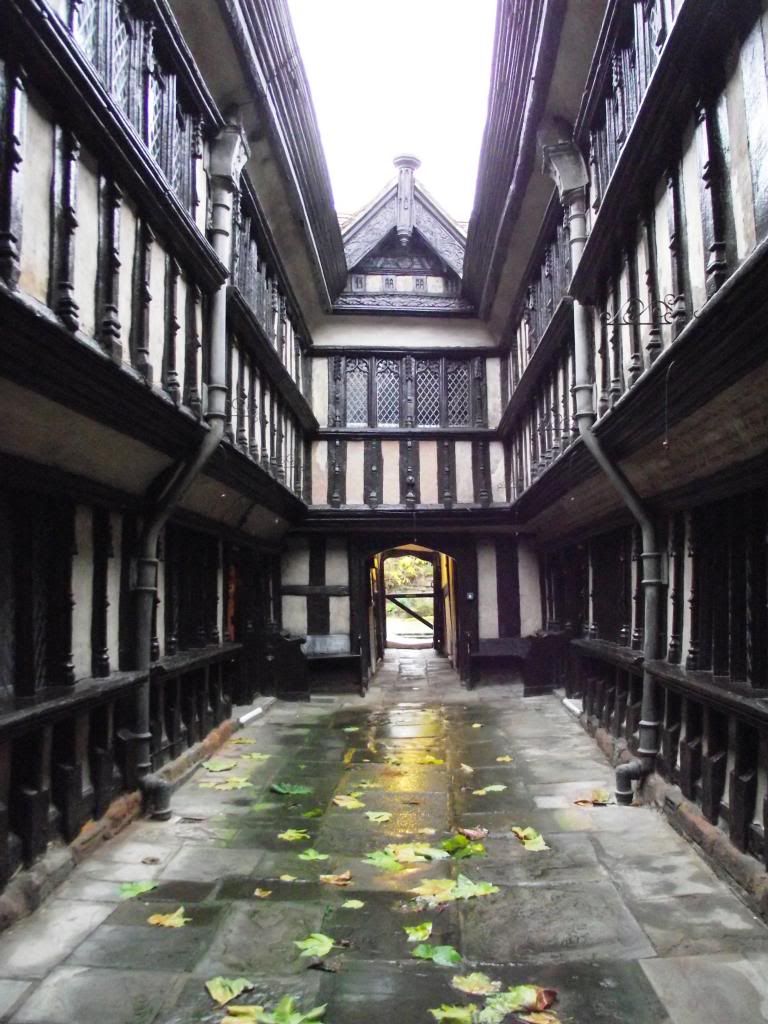 Coventry was very heavily bombed during WWII, and on the night of 14 October 1940 the almshouses were hit by a single bomb that killed six residents, the warden, and a nurse. The building was severely damaged, one whole bay being destroyed, but restored 1951-53, using salvaged materials where possible.